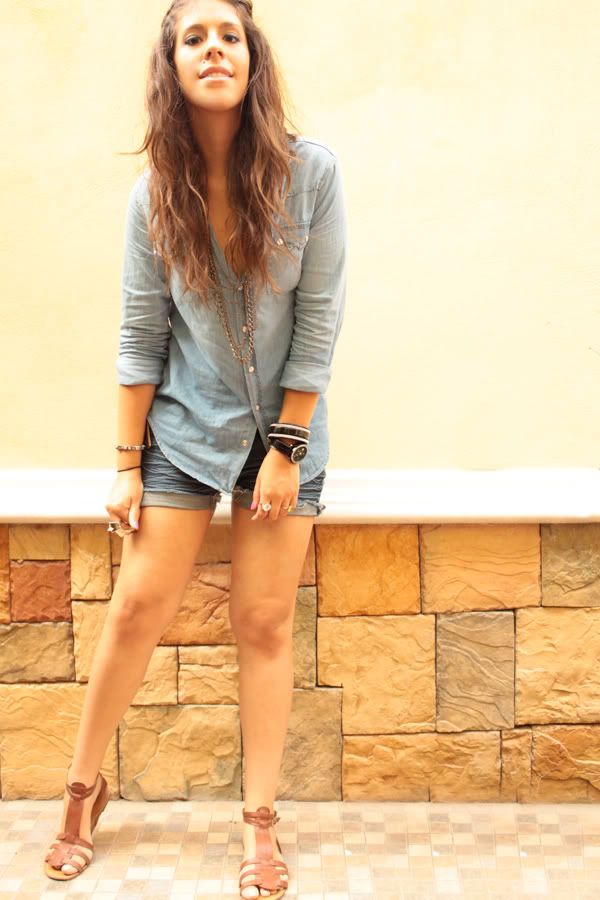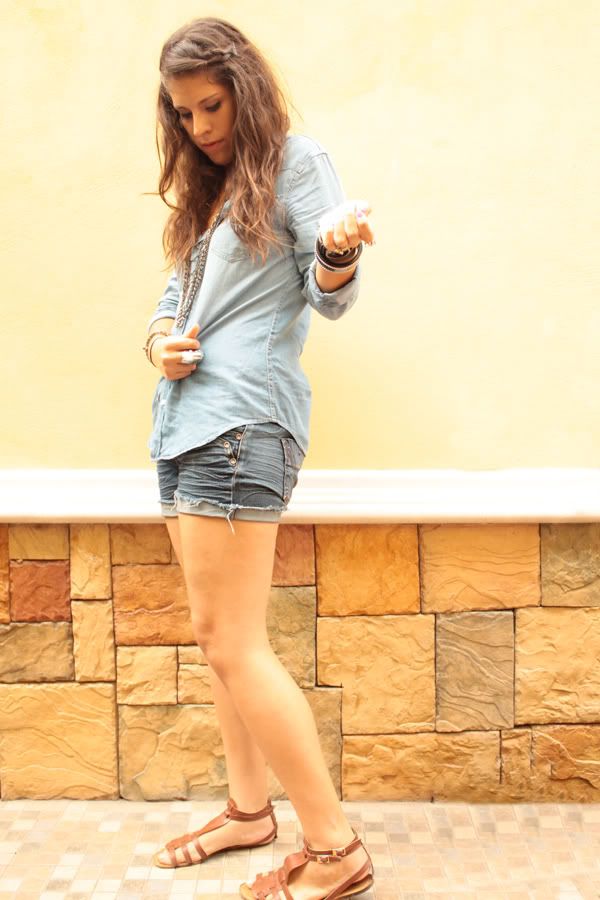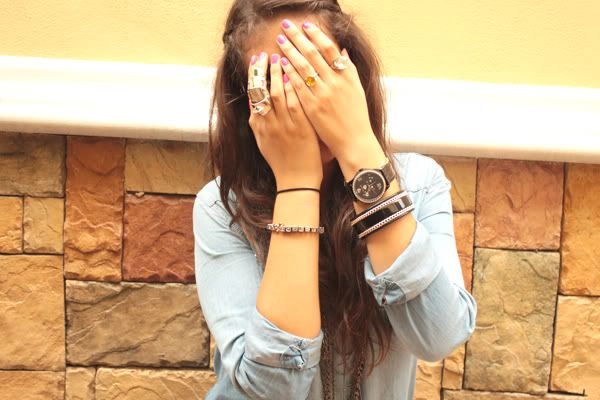 ( denim shirt - Pull and Bear, shorts - DIY Sfera cut offs, - sandals - local designer store at León, Gto., Mexico, black bangle - Bershka, wrist watch - Marc Ecko, bracelet - DIY, necklace - C&A, armor ring - Vivienne Westwood, crystal rings - Charlotte Russe )
It's been more than a week since last time I updated, I'm so sorry. I'm not making any excuses, but last Monday I went back to school and you know how that can be. Anyways I wanted to thank everyone that commented on my last post. I've never had that much comments and it made me very happy LOL also everyone were so sweet! Now I'm definitely going to pull out my old hot pink extensions again while I save up money for new light pink ones. On another matter, that's my take on the denim-on-denim trend. Isn't it funny how just last year wearing jeans with a denim jacket was considered tacky and now it's trendy?
Also, there's something I want to share with you...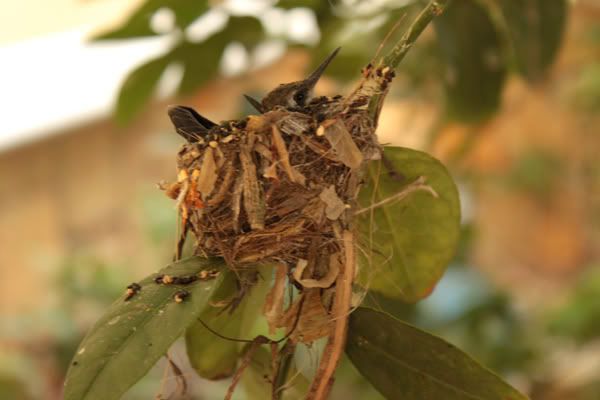 Isn't that cute? I recently discovered there's a hummingbird's nest on the tree that's in my backyard. There are two little baby hummingbirds, behind the head of one you can see the beak of the other. I wish I could have got closer to the nest to take a photo were you could see both babies, but I didn't want to scare them anymore with my big a*s camera haha. Last year there was a nest but on the tree that's in the porch. I wonder if that could be considered of good luck or something.