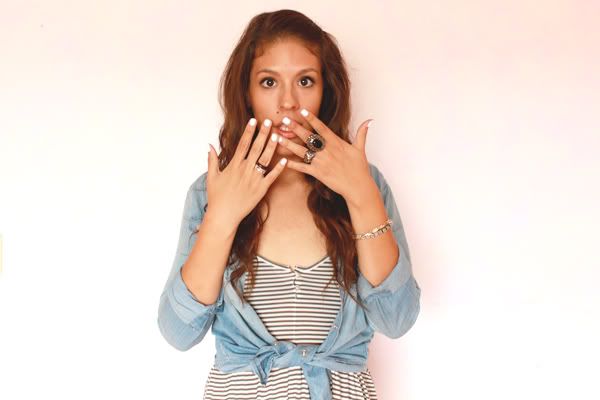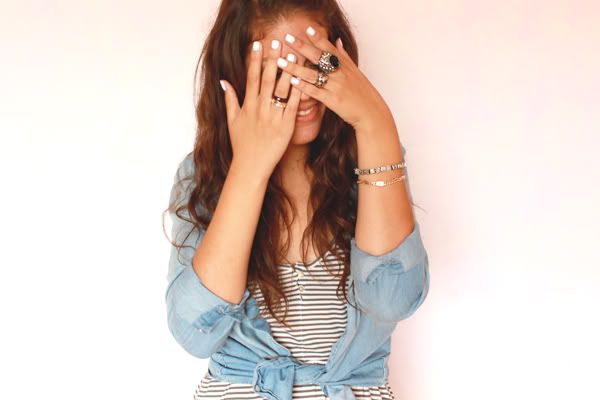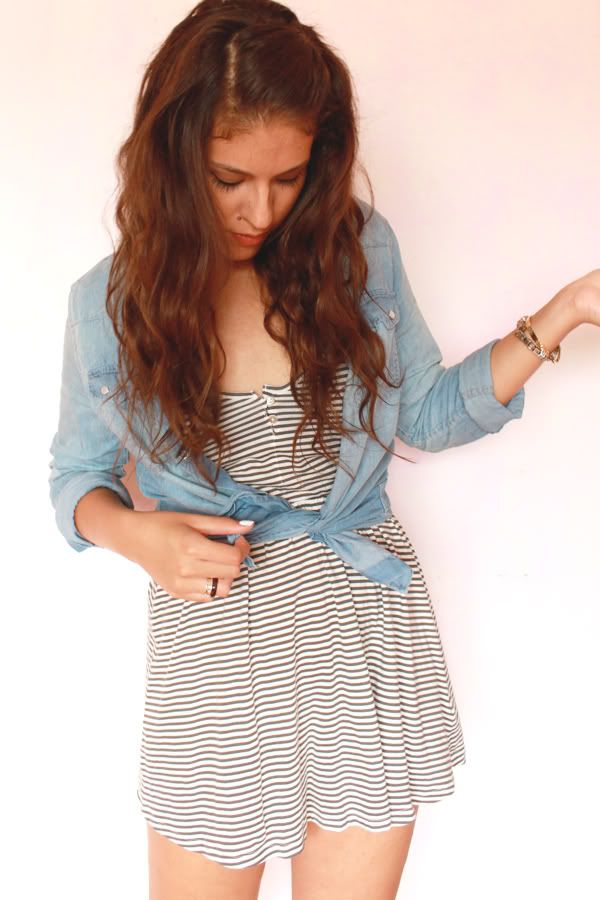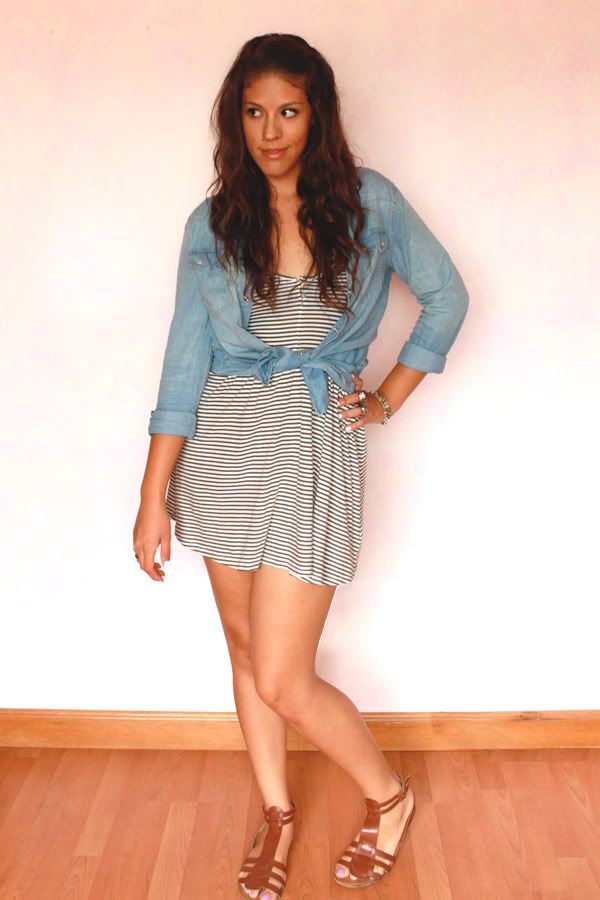 (denim shirt - Pull&Bear / dress - Zara / gladiator sandals - local store in Guanajuato, Mex. / rings - local market)
I've been obsessed with a song called "Cursis Melodías" (it would translate to "Corny Melodies" or something like that), by Mexican songstress Natalia Lafourcade. I didn't use to hear that much music done by Mexican or Latin artists, because what you can hear on the mainstream over here (radio, music channels and such) is either what I consider very stupid pop, lame rock, or things that are more on the side of Mexican north's traditional music (which by the way I do not enjoy). But since I heard that song in particular my faith in national and Latin musicians has grown a big deal, and I've started to hear more and more music in my mother language. Fact that strangely makes me happy LOL. Also, the video of Cursis Melodias is so pretty, and so fashion-wise inspiring to me, that I want to share it with you:
Cursis Melodías music video
. I love the styling in this, so vintage and girly, with her flowy dresses, granny-esque cardigan and shoes, flowers in her hair and color thights.
(If you do watched it, and want to know what the heck is she singing about (in case you don't know Spanish) just ask for a translation and I would gladly do it.)